A Small Fiction – Andrews McMeel, October 2020 / Unbound, October 2018
At night, the trees whispered.
Told ghost stories, their leaves trembling.
Remembered the fallen. Joked.
Dry laughter rustled the dark.
What happens when a writer wants to tell a hundred stories but doesn't have the time to write a hundred books? They write the seeds of those stories and cast them to the wind… A Small Fiction presents a collection of illustrated micro-fiction, all told in 140 characters or fewer. From the humorous to the bleak, the dystopian to the dog-filled, there's a story for every occasion, and an occasion for every story.
Amazon / Barnes & Noble / IndieBound / BAM! / Bookshop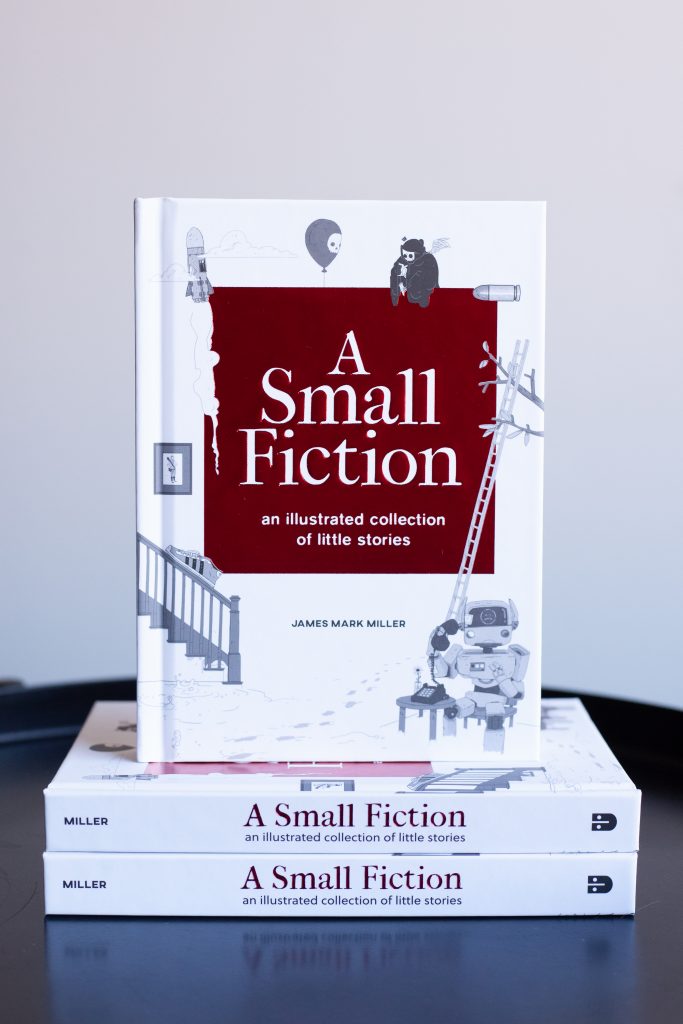 ---
Postcards From Impossible Worlds: The Collected Shortest Story – ChiZine Publications, 2018
(Contributing Author)
Postcards From Impossible Worlds collects 88 strange, surprising and harrowing micro-stories from The Shortest Story, a photo-fiction project from award-winning author Peter Chiykowski. Each page reads like a postcard sent from a life you never lived or a world that never existed. On one page, the human race wakes up to discover the oceans have vanished. On the next, the Statue of Liberty comes to life and rampages down the coast to Washington. Anything is possible in The Shortest Story.
The volume also contains 13 stories narrated by Cecil Baldwin (voice of Welcome to Night Vale) and guest stories from Robert Shearman, Helen Marshall, Shawn Coss, Sandra Kasturi, James Mark Miller, Sonya Ballantyne, and Jordan Shiveley.